"The whole time Jonny Bairstow was at the crease, I thought: 'We've got this,'" said James Anderson on the latest episode of Tailenders. A sentiment shared by all with English persuasions during the fourth Ashes Test in Sydney. Anderson was talking specifically about the second innings, as England clung on to a last-gasp draw to nullify the threat of a second whitewash in the last three overseas Ashes. The 39-year-old had to finish the job himself by seeing out the last over, but Bairstow's absorption of 105 balls on the final day, spending 32 overs in the middle with three different partners, came with an air of tranquility.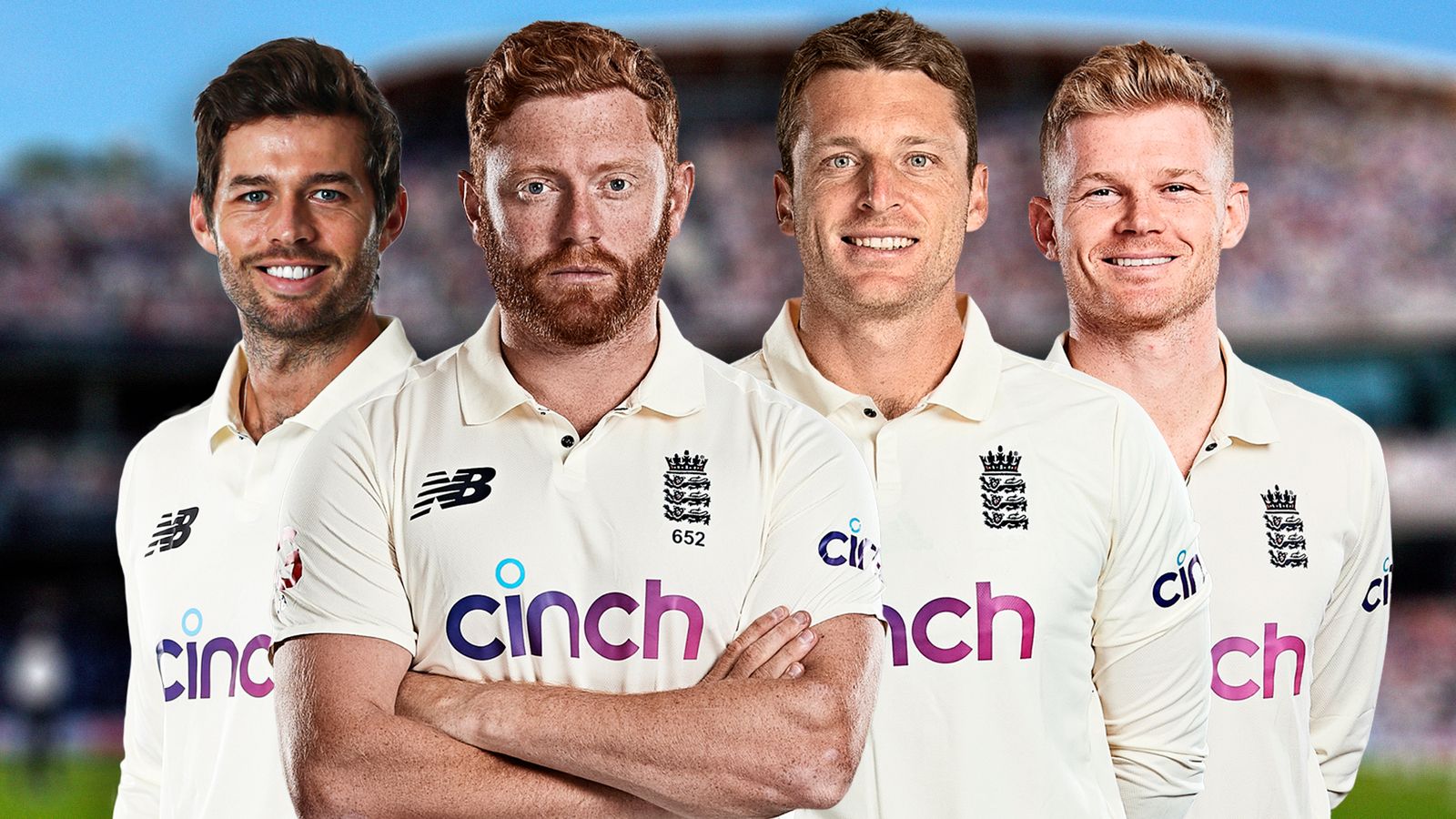 Bairstow is not the first player that comes to mind when it comes to "calm". That's not quite what he is about. Teammates often refer to how his energy, which underpins a lot of his motivation and method, and how at times it can be a little irksome. But after 113 in the first innings, which ensured the deficit going into the second half was only 122, he was infinitely more blessing than a nuisance. Without him, Australia would be homing in on a 5-0 scoreline. Those words from Anderson are worth dwelling on. Because beyond Joe Root, and at times Ben Stokes, no one in this England side make others feel at ease when they are batting.
Ollie Pope was jettisoned after the second Test when the anxiety of his own poor form became contagious. The irony being he was supposed to move the conversation away from Bairstow, as evidenced by only five of Pope's 22 caps coming alongside the Yorkshireman. Now the other was taking the heat off the anointed one, along with the rest. Pope, having just turned 24, is still regarded as the future, and his removal was a pre-emptive measure, just as Root's axing during the 2013/14 Ashes was to limit his scars. And in doing so, England might have stumbled back to a man they have underappreciated who could help them find brighter days ahead.
Must Read: Melbourne Renegades vs Sydney Sixers Today Match Prediction
Bairstow is pillar for Englands team, key player
In a batting unit where the more established players get the longer rope and others are shifted about for their benefit, Bairstow is the exception: a "name" who has not benefited from that luxury. He's been one of the many disrupted, batting from number three to eight, with and without the gloves, in a variety of conditions across nine different countries. That being said, all of the above can be distilled simply into "numerous opportunities" to get it right and average better than his 34. Sydney was Bairstow's 80th cap and, should he be passed fit for Hobart, he will be one behind Michael Vaughan's tally, having already passed luminaries such as Andrew Flintoff (79) and Marcus Trescothick (76).
Whatever gripes he might have over roles seems trivial to certain sections of English cricket – both fans to peers. The kind of minor inconveniences only Larry David gets away with moaning about. It's hard not to play the hits when discussing Bairstow because it has become a bit of a self-fulfilling talking point. The whole "proving people wrong" is overblown and, yet, entirely in keeping with how and when he has engaged in his best work. That is hardly unique to Bairstow but is put on him more than most and exaggerated by his own demeanor. The full-hearted celebration of his ninth Test century in the middle of the Sydney Cricket Ground was equal parts relief and told-you-so.
Being 32 means there is hesitation to regard him as a solution for England's batting failings outright, especially given he has been privy to the most problematic defeats. But there is a timelessness about him – as much great survivor as grizzly time lord. The strain of making it through to his Nth iteration as a Test starter reflected in a thicker, more unkempt beard. The brutality of the hands and blueness of the eyes suggested little has dulled with time.