admin | October 6, 2021 | 11:41 pm
The IPL just doesn't cease to surprise. A team has gone through one of their worst seasons and placed at the bottom of the table went on to prevail over a side that had been aiming for a finish among the top two in the standings. That's how the script unfolded for the bottom-placed Sunrisers Hyderabad, as despite setting a modest target of 142, they pipped a well-oiled Royal Challengers Bangalore by just four runs at the Zayed Cricket Stadium in Abu Dhabi on Wednesday.
Going into the game, the talk was all about Virat Kohli and his teammates' prospects of taking their points tally to 18 and presenting themselves with a wonderful chance of being one of the teams playing Qualifier I. But the Sunrisers, who had practically nothing falling in place for them this season, surprised one and all with their excellent bowling even though their star spinner Rashid Khan was a tad expensive by his own standards.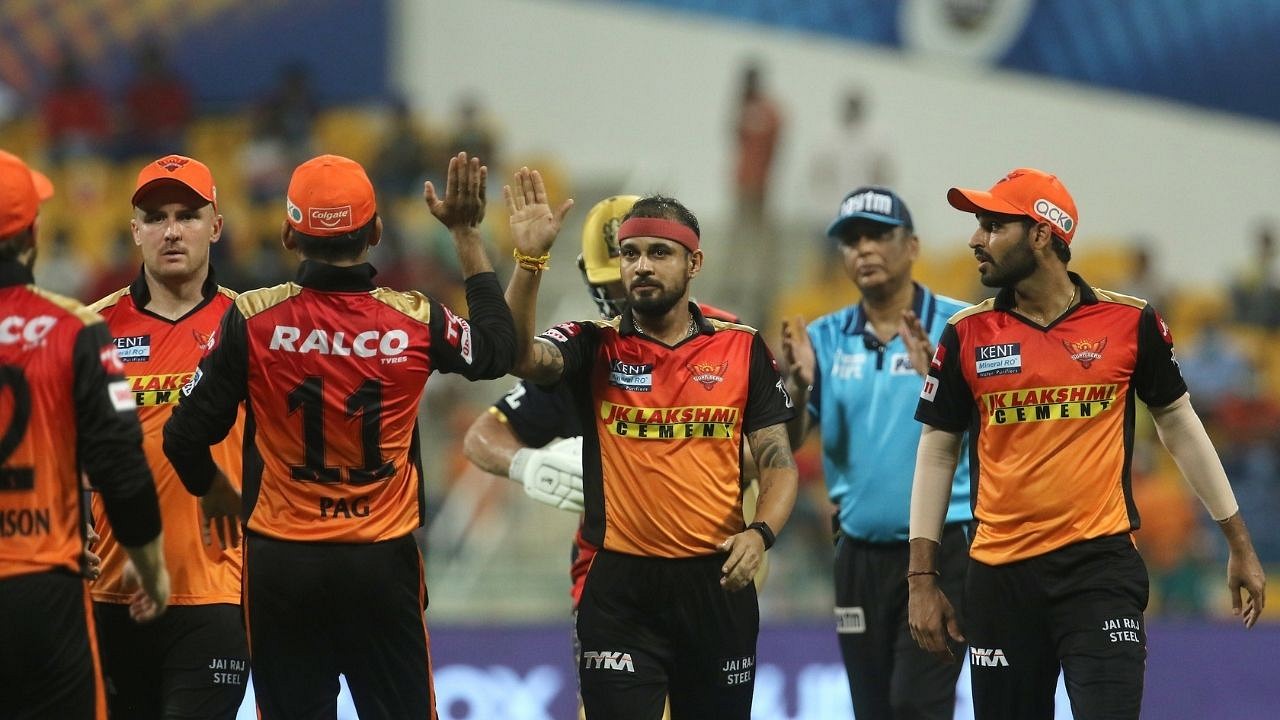 RCB can still finish with 18 points and hope to finish second if they win their final game of the league phase. But for that to happen, Chennai Super Kings need to lose against Punjab Kings on Thursday, while RCB themselves have to win by a pretty big margin against table-toppers Delhi Capitals in Dubai on Friday. And that certainly won't be an easy task for Kohli and Co.
Must Read: Mumbai India's second-biggest victory in terms of balls to spare!
Lost chance of 2nd position but we are here to win IPL tournament.
Over the years, AB de Villiers has been a stalwart for the RCB. However, in the second leg, the former South Africa captain's form has been a bit indifferent as he hasn't been at ease in unleashing those trademark blows of his at the death. Even on Wednesday, when RCB needed 13 off the final over, the equation wasn't at all too difficult for someone of De Villiers' stature. In fact, he did smash one straight over Bhuvneshwar Kumar. Then Bhuvneshwar, who after dismissing Kohli early had almost let the match slip when he dropped Shahbaz Ahmed in the deep in the penultimate over, bowled a full toss outside off stump which De Villiers couldn't put away.
That really was surprising as one is used to seeing De Villiers treating even better deliveries with disdain, particularly during such phases of a game. Precisely, it was the two boundaries from Bengal all-rounder Shahbaz that kept RCB in the game, especially after they needed 33 off 19 balls following the departure of the scratchy Devdutt Padikkal.
Kane Williamson didn't get too many runs with the bat even after hitting a few delightful strokes, but the Sunrisers captain affecting a run-out dismissal of the dangerous-looking Glenn Maxwell was indeed an act of brilliance that will go down as one of the turning points of the game. On a pitch where other batsmen didn't seem too comfortable, Maxwell's street smartness and the way he dictated terms against a quality leg-spinner like Rashid threatened to take the game away from the Sunrisers.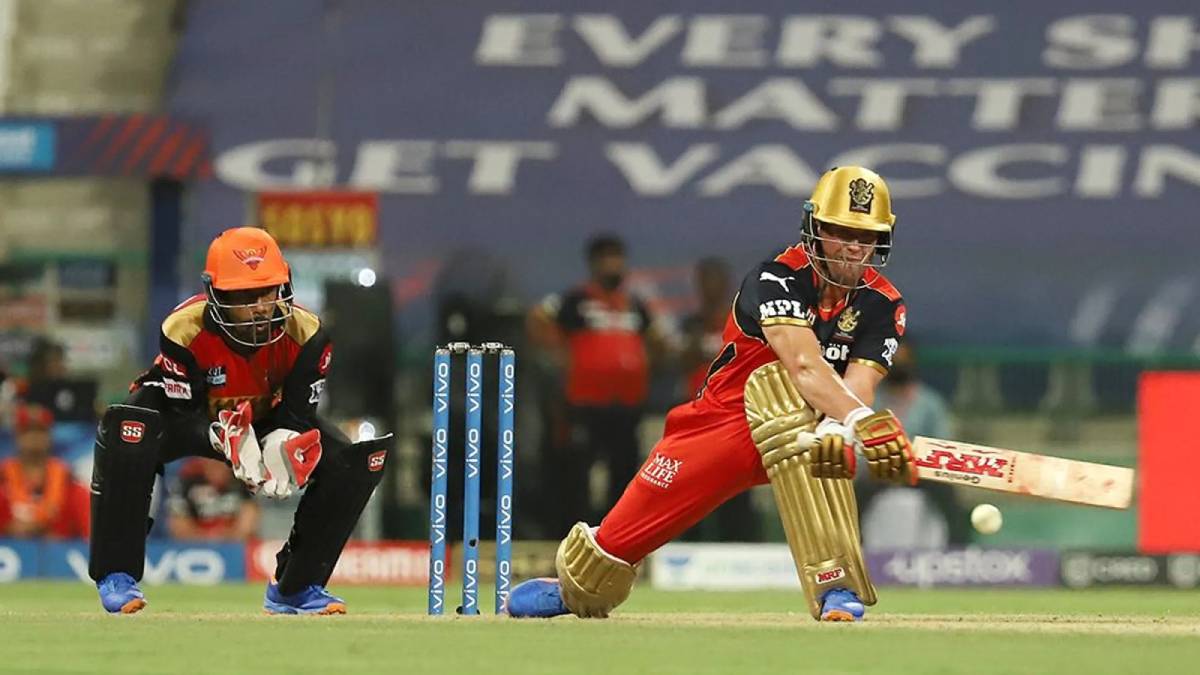 But a good piece of fielding by captain Williamson at short mid-wicket followed by an even better throw brought his team right back into the contest. Though Bangalore's Harshal Patel (3/33) again finished with the most number of wickets from the match, making fine use of his slower ones, the bowler who drew the most attention was 21-year-old Umran Malik from Jammu and Kashmir. Having the best figures (1/21) among the Sunrisers bowlers, Umran troubled RCB batsmen, including Maxwell, with the sheer pace that wasn't too easy to handle even on a sluggish wicket. His first three overs went for only 10, which too was one of the important factors of the game.