admin | June 1, 2022 | 11:07 pm
Babar Azam, the Pakistan captain, understands that weather conditions during the ODI series against West Indies will be challenging but he is confident of his side acclimating to the heat. The temperature in Multan, the venue for the three ODIs, is expected to touch 45 degrees centigrade during the day, and despite the matches starting at 4pm, is unlikely to give players much respite. The three-match series, initially slated to be played in December 2021, had to be postponed due to a Covid-19 outbreak in the West Indies camp.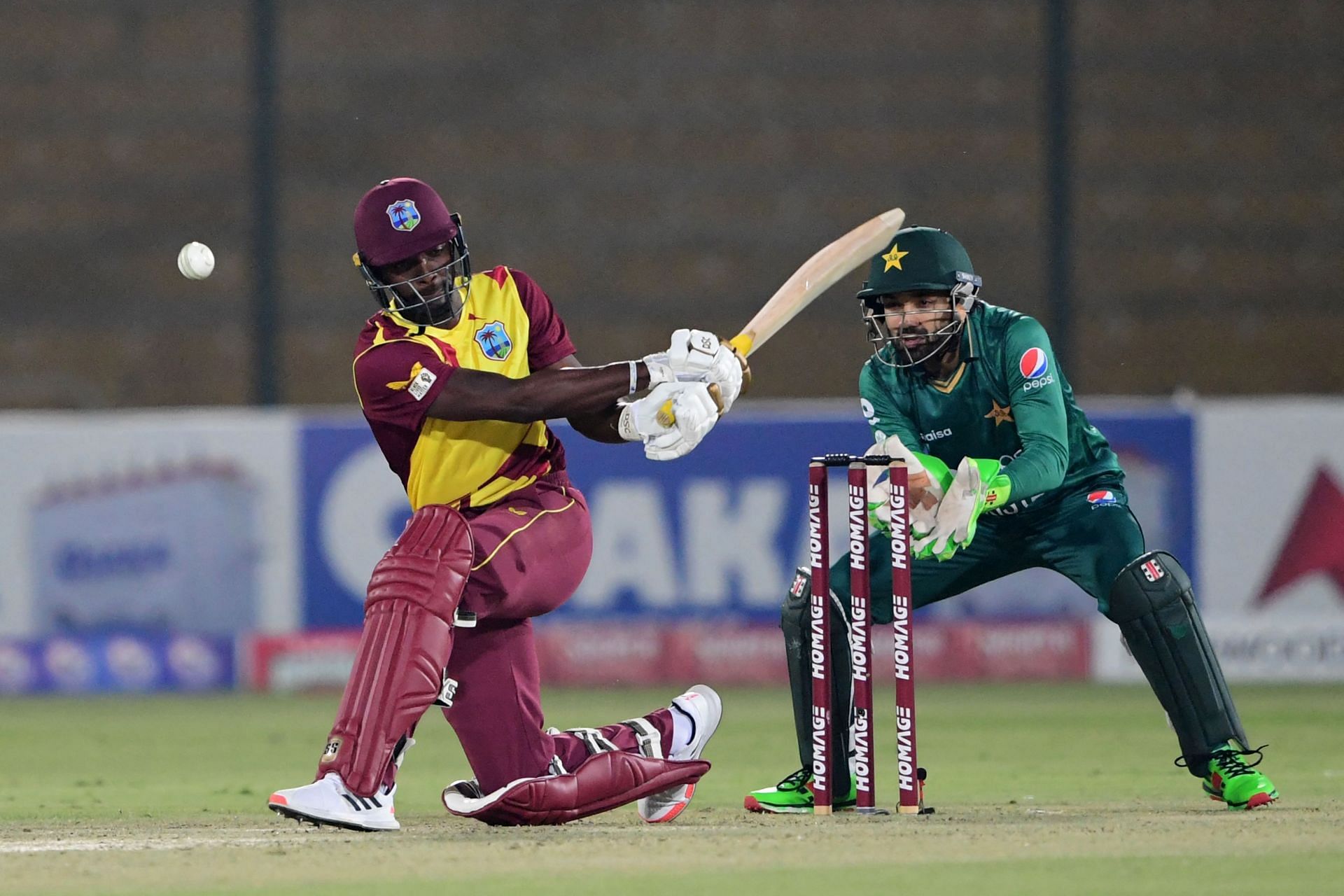 While Babar agreed that playing the matches in sweltering conditions was not ideal, he was confident the players were well-prepared to deal with the heat."Unfortunately, the series could not be completed earlier in the original slot (in December)," Babar said during a press conference held in Lahore. "Obviously both boards have had their discussions and decided about this series on the agreement. It's a challenging scenario but now it has been decided and we are preparing for it.
"Definitely, it is hot, but we are having a conditioning camp and acclimatizing to the weather. We started our training camp earlier in the day from 2:30 pm so that we could feel the heat and get ourselves ready for the matches. Babar says, "The temperate here (in Lahore) is similar to what we are going to experience in Multan, maybe one or two degrees more. We are already having our camps here and training in and out to get used to it. As a professional, you have to handle these situations. We do go out to other countries to play, and even during our time in the UAE, we used to face similar temperatures.
Must Read: The only man Rashid Khan finds challenging to bowl?
Babar and Company is ready to face Indies, heatwave a little concern
The PCB has been assisting its team to counter the heat in Multan. The board will be providing ice collars, vests, and extra water breaks to keep the players hydrated. While Babar conceded that it may take the visitors a little time to get used to the extreme heat, he expected West Indies put up a proper fight. "It won't be a problem for them (West Indies) either, but yes, they will take a day to adjust to the time zone and weather. Every team comes with their plans and how they would execute them. So it won't give us an edge because the weather is the same as in the West Indies.
When we go there, we also get severe hot conditions."Multan wasn't the preferred venue for the ODIs initially, but the PCB was forced to relocate from Rawalpindi in light of political uncertainty in nearby Islamabad. The series carries significance as it is part of the World Cup Super League, which is why the selectors refrained from tinkering with a settled combination. First-choice spinner Shadab Khan returned to the side after recovering from injury, while there was a call-up for top-order batter Abdullah Shafique.
Babar, though, wants Imam ul Haq and Fakhar Zaman to keep opening the batting, emphasising the need to give players a longer rope."We already have openers who are doing well and they are the priority and you always make your best ones your priority," Babar responded to a question on Shafique getting a chance in the starting XI. "These games are crucial for us and to build a team, you have to give players consistent chances. Yes, there are margins of bad performances, but you never drop players with the whip because teams are not lifted like this. You have to be consistent with your selection.
There is a margin of one or two changes due to injuries but not more than that."With Shadab and [Mohammad] Nawaz coming back into the team, I got my confidence because, with them, I have completed my batting and bowling in the given combination. Shadab bats up in the order in PSL and we have an edge to utilise him and then we are fully covered with 5, 6 and 7, with Nawaz as a finisher."Pakistan recently beat Australia 2-1 in an ODI series at home, and had also blanked West Indies 3-0 in the three-match T20I series back in December, last year.