admin | January 25, 2022 | 12:39 am
Flamboyant opener KL Rahul admitted that it's time for India to transform their white-ball cricket. On Sunday, the Men in Blue suffered a 0-3 ODI series defeat to South Africa as it exposed flaws in the visitors' limited-overs template. Last year, India were eliminated from the group stage of the 2021 T20 World Cup. The Asian giants are going through a transitional period with the new leadership in charge. Rohit Sharma has been named the captain of the white-ball team, while BCCI is yet to make a decision on Test captaincy after Kohli suddenly quit the position after South Africa Test series.
In the recently concluded ODI series against South Africa, Rahul led India in the absence of Rohit who is recovering from the hamstring injury. The 29-year-old opened up on his experience of leading the team and said it was a learning experience. "It's a huge honour and it's a dream come true to represent my country and lead my country. Yes, the results didn't go our way but I think there were massive learning. We are at a stage right now where we have World Cups as the focus and we are working towards getting better as a team.
I feel like we have played very good cricket over the last four or five years but it's also time for us to get better and transform our white-ball cricket," KL Rahul told Sports Today. In 2001, sixth-grade students at the prestigious South African College Schools (SACS) in Cape Town were assigned a project — "Where do I see myself in 15 years?" It was a tiny 11-year-old, whose essay found the pride of place in the school magazine.
Must Read: Dravid describes SA's drubbing as a 'good eye opener' due to Rahul's dismissal as captain: 'It's not easy to end up on the wrong side.'
Rahul has to work on this skills to make it worth match winning
"I see myself in fifteen years in my suit and shaking (then SA president Thabo) Mr Mbeki's hand congratulating me for making the South African side," sixth-grader Temba Bavuma, wrote in his submission. "If I do I would definitely thank my coaches and parents who support me all the way and especially my two uncles who gave me the skills of being one (a Proteas representative)," read the note which was widely carried by local media. "I don't use that as an excuse for not winning, but I think we are a work in progress as a team. I learned so much while leading.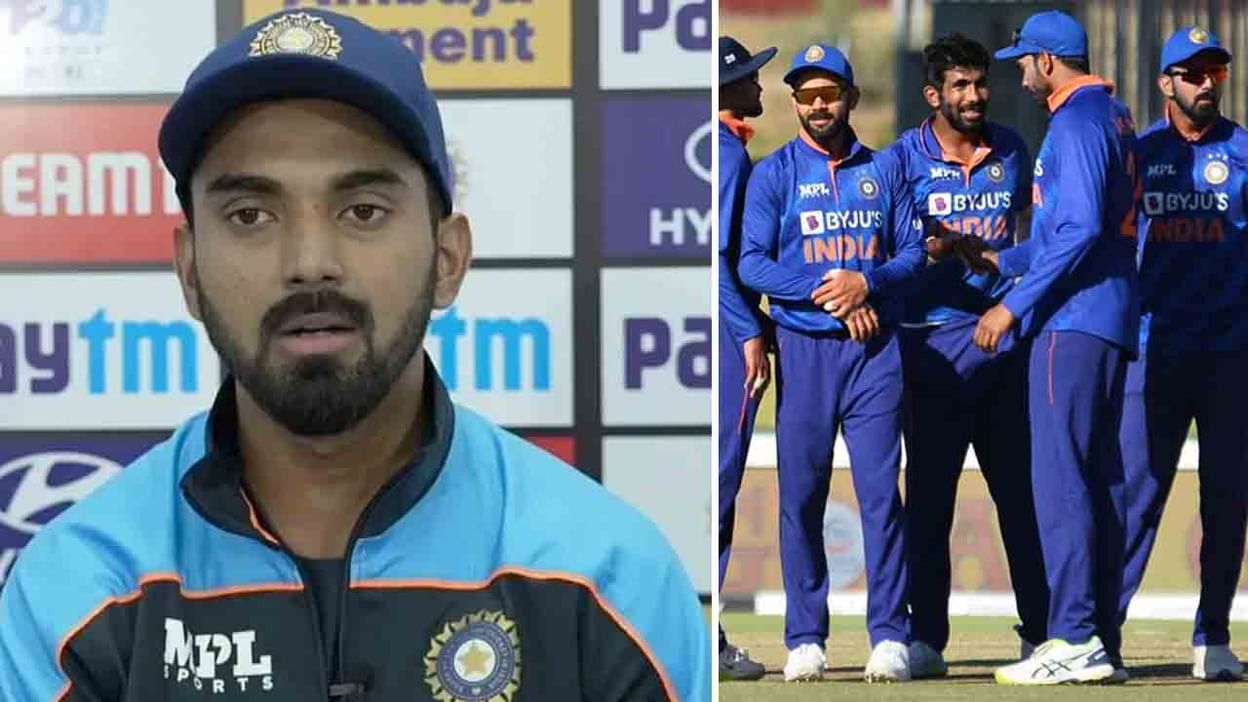 Losses make you so much stronger than starting off with victories. My career has always been that way. I have always got everything slowly. I am confident in my leadership skills and I know that I can bring out the best from my players. I know I can do well for my country and franchise," Rahul added. Rahul will now don the captaincy hat in the 2022 edition of the Indian Premier League as he has been roped in as the skipper for Lucknow Super Giants. He led Punjab Kings in the past couple of seasons but failed to guide them to play-offs as both parties parted ways this season.
Lucknow bought Rahul for INR 17 crore and signed Marcus Stoinis and Ravi Bishnoi as the other draft picks For many, it could have merely been musings of an impressionable pre-teen but when in 2016, exactly 15 years later, Bavuma became the first black South African to score a century in Test cricket, Mbeki was already out of the presidency. But standing at barely 62 inches, Bavuma with his self-prophecy coming true, grew in stature in South Africa, which is still going through a healing process even three decades after the end of apartheid.